Maximizing Black Friday Success:
How Retailers Can Boost ROI and Customer Experience with Secret Shopper®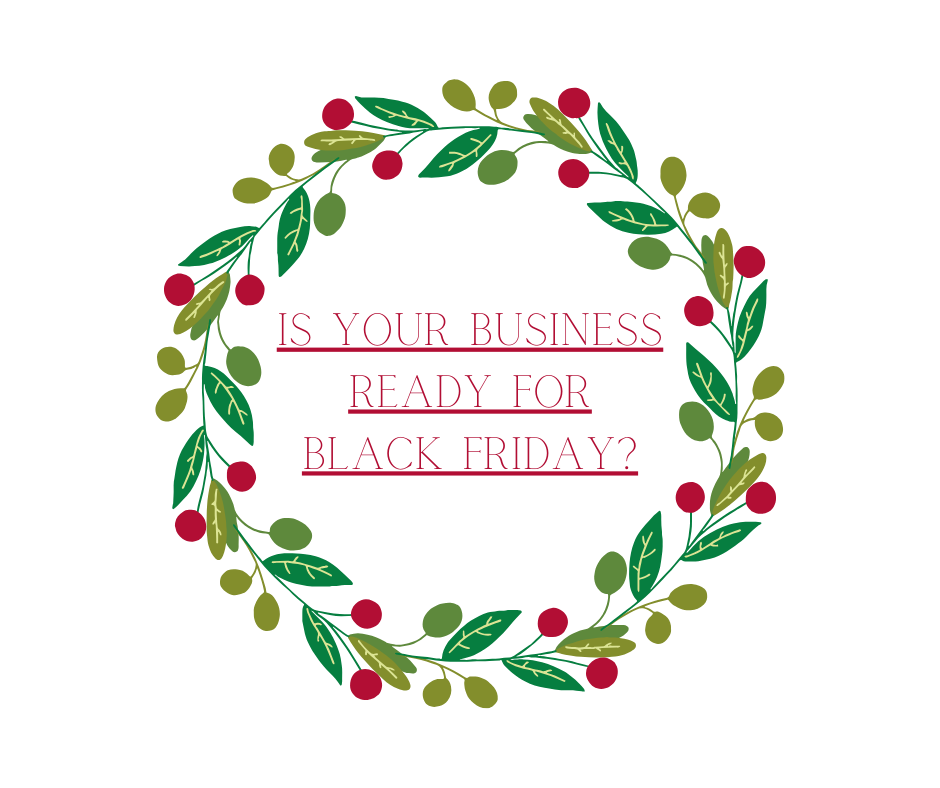 Introduction
How ready is your business for the annual shopping extravaganza that kicks off the holiday season with steep discounts and deals? For both retailers and consumers, it's a highly anticipated event. Shoppers eagerly wait to score the best deals, while retailers gear up to maximize their sales and profitability.
We Are Here For You
Secret Shopper® is here before, during, and after the busy holiday season. Whether you operate a boutique clothing store, a large department store, or an online retail platform, Secret Shopper® offers fully customizable programs to meet your retail-specific needs, which is especially urgent during the high-demand Black Friday period. These programs can be finely tuned to assess every crucial touchpoint, ensuring that your retail business receives targeted feedback and actionable insights to optimize operations and excel during the hectic Black Friday shopping rush.
How Secret Shopper® Boosts ROI
1. Identifying Weak Points:
Mystery shoppers have the ability to expose issues that escape the notice of regular staff or management. These concerns encompass a spectrum, from untidy store environments to employee engagement. By pinpointing these areas of weakness, retailers can proactively take corrective actions to enhance customer satisfaction and foster loyalty.
2. Employee Training and Development:
Mystery shoppers provide constructive feedback on employee interactions, helping retailers identify training needs. Retailers can use this information to provide additional training and support to employees, ensuring they can provide exceptional service during the busy Black Friday rush, and even use these insightful reports as rewards for employees who excel in customer service.
3. Improving Store Layout and Organization:
During Black Friday, overcrowded stores can lead to confusion and frustration for shoppers. Mystery shoppers can evaluate store layout and organization, helping retailers optimize their space for better customer flow and accessibility.
4. Enhancing Inventory Management:
Accurate inventory management is crucial on Black Friday. Mystery shoppers assess inventory accuracy, helping retailers avoid stockouts and overstock situations. This ensures that customers can find the products they want and that retailers do not lose sales due to inventory issues.
5. Monitoring Checkout Efficiency:
Long checkout lines can deter shoppers on Black Friday. Mystery shoppers can evaluate the efficiency of the checkout process, providing feedback on speed, accuracy, and customer service at the point of sale. Retailers can then make adjustments to streamline the process.
Now is the moment to outpace your competition with the assistance of Secret Shopper®, optimizing efficiency and elevating your company's customer experience. According to the NRF, "During November and December of 2022, retail sales grew 5.3% from 2021, totaling $936.3 billion." Investing in an exceptional customer experience has the power to significantly boost ROI.
How Secret Shopper® Enhances Customer Experience
1. Personalized Service:
Mystery shoppers can evaluate the level of personalized service offered to customers. Retailers can use this feedback to encourage their staff to provide a more tailored shopping experience, making customers feel valued and appreciated.
2. Consistency Across Locations:
For retailers with multiple locations, mystery shoppers can help ensure that the customer experience remains consistent across all stores. This consistency is essential for building brand loyalty and trust.
3. Customer Feedback Integration:
By incorporating mystery shopper feedback into their customer feedback systems, retailers can gain a holistic view of customer satisfaction. This integration helps them address customer concerns promptly and make continuous improvements.
4. Competitive Advantage:
Retailers that sign on with Secret Shopper® gain a competitive edge by proactively addressing customer experience issues. This can lead to increased customer loyalty, positive word-of-mouth marketing, and ultimately, higher Black Friday sales.
To Wrap Things Up
Black Friday is a critical day for retailers, and the competition is fierce. To succeed, retailers must be prepared to offer an exceptional shopping experience that stands out from the rest. Secret Shopper® provides valuable tools for assessing and improving various aspects of a retailer's operations, ultimately boosting ROI and customer satisfaction. By investing in such programs, retailers can increase their chances of Black Friday success and set the stage for a prosperous holiday shopping season.